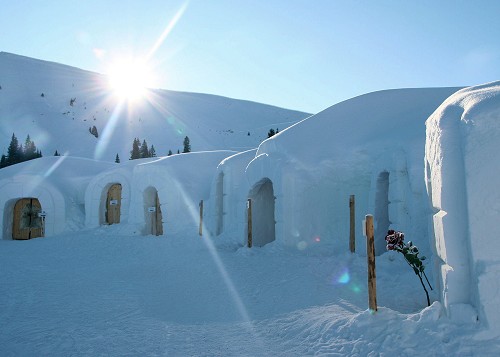 Ice Sculpting Festival
Starting on Monday, December 23th I will participate in the "Alpeniglu" Ice Sculpting Festival in Austria. During the festival delays in mail handling are possible.

Thank you for your understanding.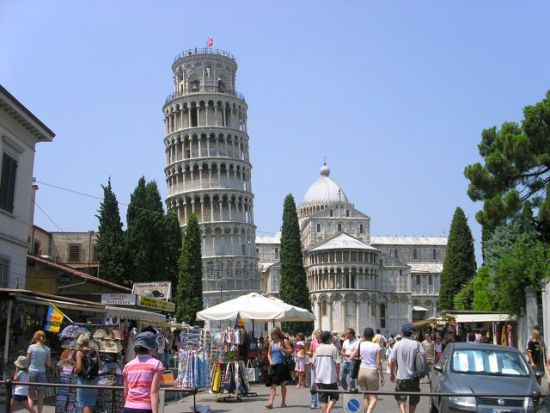 05/19/2013
Inspiration Travel to Italy
Because of an one-week trip to Pisa there may be delays in mail handling starting on 20th May.

Thank you for your understanding.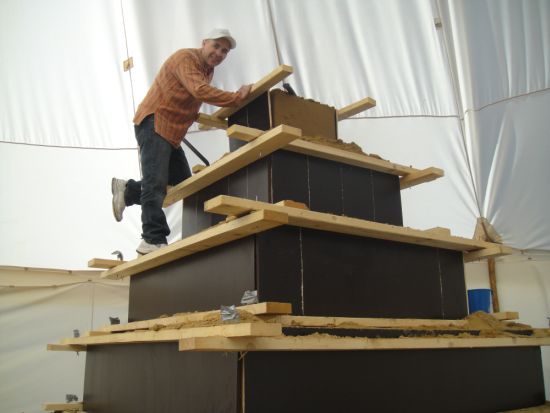 04/16/2013
Sand sculpture festival
Tomorrow I will attend a sand sculpture festival. Thank you for your understanding for the delays in e-mail processing.
01/20/2013
Art exhibition in Pegau (Germany)
On Saturday an exhibition of my works has been opened in the art gallery "Das Blaue Haus". There you can see 23 of my works. The exhibition will be open until March 19th.
01/09/2013
Meeting with the senior mayor of Leipzig
On Sunday I could make a quick caricature of the senior mayor of Leipzig at the event "Volks.talk".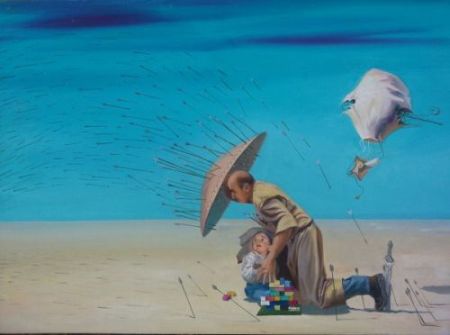 01/05/2013
Back to work
I'm happy to continue the work in my studio after the New Year break. Today I finished a painting that I begun in December 2012.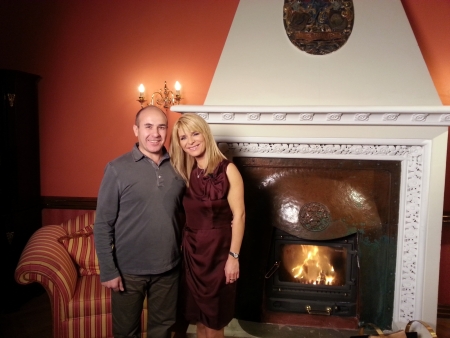 12/12/2012
Recording sessions for MDR TV
The filming for the famous german TV show "Music for You" is in full swing. Zamir is also invited as an artist. The show comes on December 28th at 8:15 pm in MDR Television.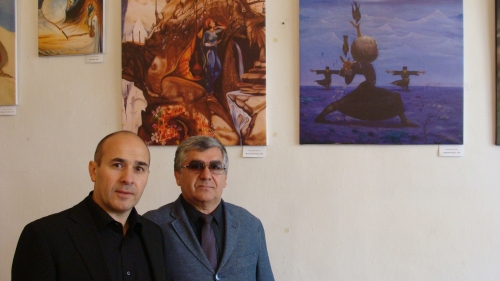 11/17/2012
Exhibition in Khasavyurt
An exhibition of works by Zamir Yushaev takes places in Khasavyurt (Republic of Dagestan, Russia) until end of November.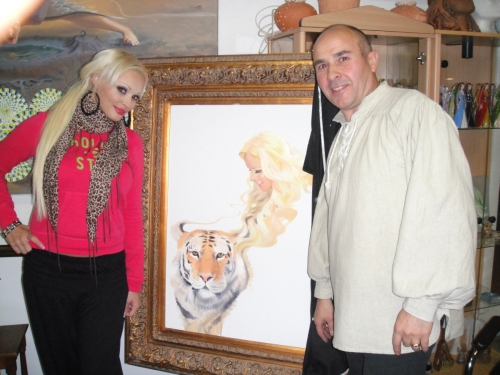 11/07/2012
Daniela Katzenberger visits Zamir
The German TV-Star visited the studio of Zamir Yushaev.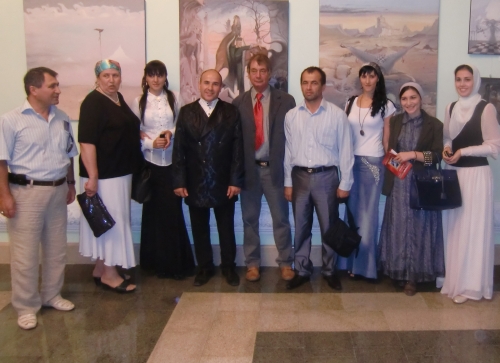 09/25/2012
Exhibition in Grozny
On 25th September Zamir goes to Chechnya to open his art exhibition in Grozny. He will be back on 27th October.
07/19/2012
Inspiration Travel to Norway
Because of Zamir's trip to Norway from 19th to 26th July there may be delays in mail handling. Thank you for your understanding.
02/13/2012
Music clip with Zamir
A new music clip from Lola Tatlyan was published in Los Angeles. Zamir took part as the artist who painted a portrait of the singer.



02/02/2012
Photograph of the Day
This picture of Zamir's snow sculpture was chosen as "the photograph of the day" by SWR1.
01/27/2012
Inspirations Travel
Zamir is on a inspirational travel until February the 3rd.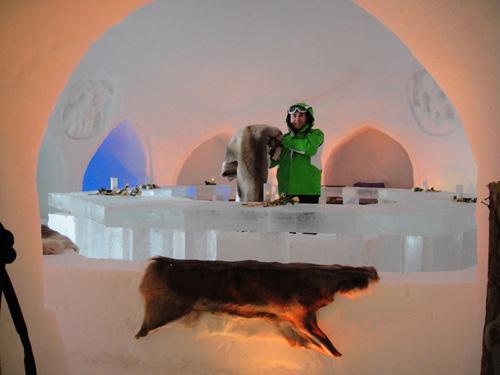 01/14/2012
"Alpeniglu" in Austria
Zamir participates as interior designer in the construction of the ice igloos hotel in the Alps. The sleeping cabins are built entirely of snow, the furniture is made of ice and snow.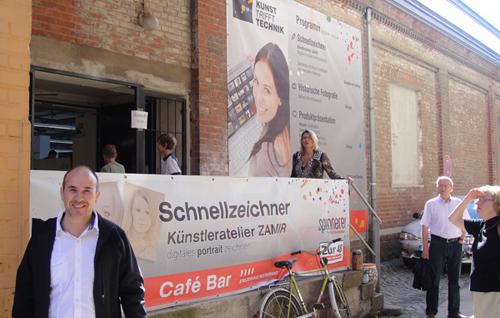 12/29/2011
"Art meets Technology"
Zamir demonstrated the possibilities of modern technology in the field of traditional art.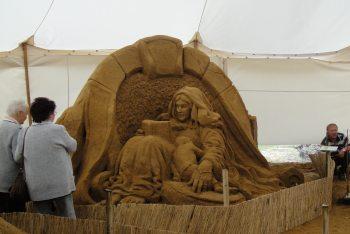 05/27/2011
"Desert Dream"
Zamir Yushaev took with his sand sculpture "Desert Dream" the first place at the Sand Sculpture Competition in the Ore Mountains.
03/21/2011
New ideas after the trip to USA
The trip to Los Angeles was very interesting and full of new ideas and inspirations. Zamir is now working on his new painting "Personality Cult".
11/12/2009
Space Exhibition
On March 26th, 2009 the 46th manned space flight launched to the International Space Station (ISS). One of the three cosmonauts, who leaved the Baikonur Cosmodrome at 11:49 UT on a Sojus TMA-14 rocket was carrying a caricature drawn by Zamir Yushaev.

This caricature stayed on the ISS for exactly 198 days, 16 hours and 42 minutes and orbited the Earth 3130 times. After covering more than 82,000,000 miles on the space station the caricature returned to the Earth's surface on October 11th at 04:31 UT.

HQ 1 HQ 2